Facebook is one of the most used and recognized social media platform which allows us to make friends from any corner from the world and communicate with them. From its launch, Facebook has evolved many new features into it from time to time. In this way, Facebook has spread its wings in other fields like Search engine optimization, advertisement, and digital marketing.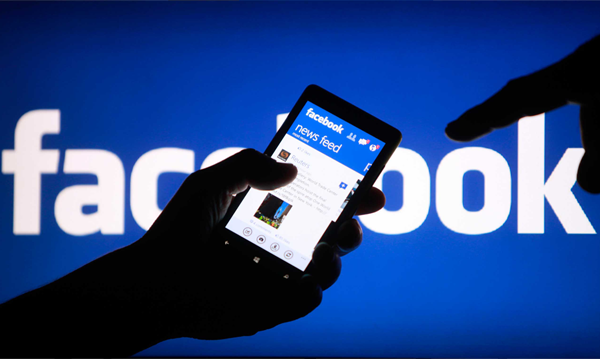 If you are running a business then it is necessary these days that you must have a Facebook business page because most of the people are active on this popular social media platform.
Importance of Facebook Page
Facebook Page is one of the most important attributes of your digital marketing strategies. If you do not have a Facebook page for your business then you are leaving an important part of your marketing strategy behind. So, the importance of a Facebook page is as follows.
Lower your Marketing Expenses
To start a Facebook Page, you will need no money. You just have to create a Facebook profile and make a page by filling up mandatory details about your business. Once you started posting regular and informative posts, you will surely start getting the audience and your page and hence business will start growing automatically.
Reach a Targeted Audience
There are about 1.19 Billion Facebook users are available and it is easy to find your targeted users easily by using Facebook ads. Facebook Ads allow you to find the best and productive users for your business by sorting your ads for different age groups, genders, geographical areas, etc. You will be better able to find the right people on Facebook for implementing your digital marketing strategies rather than other advertisement networks.
Facebook Insights
Facebook provides accurate and real-time insight and analyzing tool to watch all the activities and performances of your Facebook page. You can easily find out your post and pages reach, Post Performance, engagement of the page, etc. Also, you can boost your post by using it and increase its reach according to the requirements by spending some budget on it.
Humanize your business
Facebook pages are good to interact with your users. Instead of posting some photos and articles and letting your followers watch them, you can talk to them and solve their queries by using a different type of communication mediums like comments box and inboxes. You can use your Facebook page to find the people who are really interested in your services and products and better give them an overview of your business if you find them worthy.
Gather Leads
Facebook not only allows you to get the Facebook user to your page but you can get real-time business leads by finding the best people for your business and approach them for your services. You have to use these leads effectively and you will start getting lots of productive clients directly from your Facebook page.
Importance of Facebook Presence
These days, people search for businesses and services first on the social media platforms and if your Facebook page has enough content and good Followers count then it is enough to give a positive impact on your new audience. Facebook presence is one of the most important things in your business. If someone finds your business name on Facebook and find nothing about it then a negative overview will be there for your business in everyone's mind. Some of the main importance of Facebook presence are as follow.
It increases brand authority and awareness
It helps to create a strong social media profile on the internet
Facebook helps to show your new services to the most productive audience
Facebook helps to find new customers
Importance of Facebook Promotion
Facebook Promotion or we can say it Facebook Advertisement is one of the most beneficial advertisement platforms for the businesses these days. It can give your business a great boost and help to reach a new audience according to your desired criteria. Most of the other promotion methods are being overtaken by it because it is cost-efficient and easy to implement. The major importance of Facebook promotion is as follow.
It increases website traffic
Facebook Promotion increases sales, revenue, and leads
Facebook Promotions are measurable
It increases your customer attribution
Facebook promotion can boost your SEO rankings
It provides accurate analytics and insight tools
Disadvantages of not having this completely
If we want to run our business with the changing trends, it is necessary to have a Facebook business strategy. It will be tough for us to compete with others if we are not running with the latest technology and not following modern trends. We have to take existential flex in order to make sure the continuous growth of our business. Some of the disadvantages of not having Facebook in your marketing perspective are as follows.
Negative Feedback of your business
If the users do not find your business on Facebook, negative feedback will be there about your business. It can result in less publicity and awareness of your business in the people. Good feedback about your business is required if you want to promote your business genuinely.
Hard to Compete with others
If your business is not active on Facebook then it will be hard to compete with your opposition which is using Facebook in their marketing strategies. If you are using Facebook, it will be easy to trace the movements of your rivals and refine your business according to it. You will never be able to find the latest trends running on the internet.
Difficult to do market research
It is hard to do market research if you do not have a reach to a wide group of audience. If you are using Facebook then it is easy to find some great ways to find new ways to promote our products in the market and find the best customers for your business.
If you use Facebook for the purpose of your business growth then you are surely going to get positive results by using this as compared to any other marketing technique.