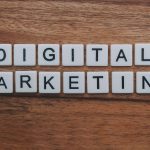 Advantages and Disadvantages of Digital Marketing
July 27, 2023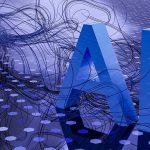 Revolutionizing AI: How a Digital Marketing Agency Makes the Difference
November 23, 2023
Unlocking Efficiency and Innovation: The Benefits of Using ChatGPT
In today's fast-paced digital landscape, businesses are constantly seeking innovative ways to enhance customer interactions, streamline operations, and stay ahead of the competition. One powerful tool that has emerged to meet these demands is ChatGPT. This cutting-edge chatbot technology offers a wide range of benefits that can transform the way your business engages with customers and manages tasks. In this blog post, we'll explore the myriad advantages of incorporating ChatGPT into your business strategy.
1. Enhanced Customer Engagement
One of the primary benefits of using ChatGPT is the ability to provide real-time, personalized responses to customer inquiries. Whether it's answering frequently asked questions, assisting with product recommendations, or resolving issues, ChatGPT can engage with customers 24/7, ensuring they receive immediate assistance. This leads to improved customer satisfaction and loyalty.
2. Time and Cost Savings
By automating routine customer interactions, ChatGPT frees up valuable time for your customer support team. This not only reduces labor costs but also allows your human agents to focus on more complex and value-added tasks. Additionally, ChatGPT can handle multiple inquiries simultaneously, ensuring efficient use of resources.
3. Scalability and Consistency
As your business grows, so does the demand for customer support. ChatGPT scales effortlessly to accommodate increasing workloads, maintaining consistent service quality even during peak periods. This ensures that every customer receives the same high-level assistance, regardless of the time of day or the volume of inquiries.
4. Data-Driven Insights
ChatGPT captures a wealth of data from customer interactions. This data can be harnessed to gain valuable insights into customer preferences, pain points, and frequently asked questions. Armed with this information, your business can refine its offerings and customer service strategies.
5. Improved Conversion Rates
ChatGPT can act as a virtual sales assistant, guiding customers through the purchasing process. By offering product recommendations, answering questions, and addressing concerns, ChatGPT can significantly boost conversion rates and drive revenue growth.
6. 24/7 Availability
Unlike human agents who have limited working hours, ChatGPT is available round-the-clock. This means customers can engage with your business at any time, even during weekends and holidays, increasing accessibility and convenience.
7. Adaptability and Customization
ChatGPT can be tailored to your business's specific needs and branding. Whether you require a friendly customer service chatbot or a technical support specialist, ChatGPT can be trained to fit your industry and customer base.
8. Competitive Advantage
Incorporating ChatGPT into your business strategy demonstrates your commitment to innovation and customer satisfaction. This can set you apart from competitors and attract tech-savvy customers who value efficient and responsive service.
In conclusion, ChatGPT is more than just a chatbot; it's a powerful tool that can revolutionize your customer engagement and operational efficiency. Its ability to enhance customer interactions, save time and costs, and provide data-driven insights makes it an invaluable asset for businesses looking to thrive in the digital age. So why wait? Embrace the future of customer service and unlock the full potential of your business with ChatGPT.