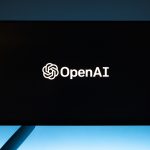 The Future of AI | Trends and Innovations Shaping the World
July 14, 2023
Advantages of Digital Marketing
Wider Reach: Digital marketing allows businesses to reach a global audience, transcending geographical boundaries and time zones.
Targeted Audience: It enables precise targeting of specific demographics, interests, and behaviors, ensuring messages reach the right audience.
Cost-Effective: Digital marketing often offers better cost-efficiency compared to traditional marketing channels like print or TV.
Measurable Results: Digital marketing campaigns provide real-time data and analytics, allowing businesses to track the effectiveness of their efforts accurately.
Personalization: Tailored marketing messages can be delivered to individual consumers based on their preferences and behavior.
Enhanced Engagement: Digital platforms facilitate two-way communication, enabling businesses to engage directly with customers, fostering stronger relationships.
Immediate Feedback: Feedback and responses from customers can be received quickly, helping businesses make timely improvements.
Disadvantages of Digital Marketing
Digital Noise: The online space is crowded with advertisements and content, making it challenging for businesses to stand out.
Technical Expertise: Effective digital marketing may require specialized skills and expertise, necessitating investment in training or hiring specialists.
Rapid Changes: The digital landscape evolves rapidly, and strategies need to be continually adapted to stay relevant.
Privacy Concerns: Personal data collection and targeting raise concerns about consumer privacy and data protection.
Ad Blocking: Many internet users employ ad blockers, reducing the visibility of digital ads.
Saturation: Some online platforms can become oversaturated with marketing messages, leading to a loss of impact and consumer fatigue.
Dependence on Technology: Technical issues or outages can disrupt digital marketing campaigns and access to potential customers.
Balancing the advantages and disadvantages of digital marketing is crucial for businesses to create effective and ethical campaigns that drive positive results.