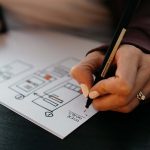 Coding Skills – Ad advantage for UX Designers.
December 7, 2020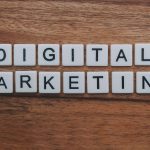 Advantages and Disadvantages of Digital Marketing
July 27, 2023
Introduction
Artificial Intelligence (AI) has been rapidly evolving and transforming various industries, and its impact is set to grow exponentially in the coming years. From healthcare to finance, manufacturing to transportation, AI has the potential to revolutionize how we live and work. In this blog post, we will explore the latest trends and innovations in AI and discuss their implications for businesses and society.
Natural Language Processing (NLP) and Conversational AI
NLP has made significant strides in recent years, enabling machines to understand and process human language more effectively. With advancements in conversational AI, virtual assistants and chatbots are becoming more intelligent and capable of engaging in human-like conversations. Businesses can leverage this technology to enhance customer service, improve user experience, and automate various tasks.
Machine Learning and Deep Learning
Machine learning (ML) algorithms are at the core of AI systems, enabling computers to learn from data and make predictions or decisions without explicit programming. Deep learning, a subset of ML, has gained popularity due to its ability to analyze vast amounts of complex data, such as images and videos. As the availability of big data increases, ML and deep learning models will continue to evolve and provide valuable insights for businesses.
Explainable AI (XAI) and Ethical Considerations
AI algorithms often operate as "black boxes," making it challenging to understand how they arrive at specific decisions or predictions. Explainable AI (XAI) aims to address this issue by providing transparent and interpretable AI models. Furthermore, ethical considerations surrounding AI, such as bias and privacy, are gaining attention. Organizations must ensure their AI systems are fair, accountable, and comply with regulatory frameworks.
Edge Computing and AI at the Edge
Edge computing brings AI capabilities closer to the source of data generation, reducing latency and enabling real-time processing. With the proliferation of Internet of Things (IoT) devices, edge AI allows for faster decision-making and enhanced privacy as data processing takes place locally. This trend is especially relevant for applications requiring quick responses, such as autonomous vehicles and smart homes.
AI in Healthcare
The healthcare industry is experiencing a significant AI-driven transformation. From medical image analysis to drug discovery and personalized medicine, AI has the potential to revolutionize patient care and improve outcomes. Machine learning algorithms can analyze vast amounts of patient data to assist in diagnosis, predict disease progression, and recommend treatment plans. However, the ethical use of patient data and regulatory compliance are critical considerations in this domain.
Conclusion
The rapid advancements in AI technologies are reshaping industries and driving innovation. Keeping up with the latest trends and leveraging these technologies can provide businesses with a competitive edge. However, it is essential to balance technological progress with ethical considerations, ensuring that AI benefits society as a whole. By staying informed and embracing AI responsibly, we can navigate the future and unlock the full potential of this transformative technology.